Hidden Springs Senior Living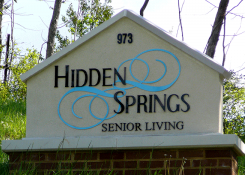 Nestled at the foothills of the Blue Ridge and Massanutten mountain ranges of the Shenandoah Valley, Hidden Springs Senior Living is located in one of the most beautiful parts of Virginia. In historic Limeton, the community is surrounded by God's beauty. Just a few miles south of Front Royal, the hub of Warren County, Hidden Springs Senior Living is just minutes to the entrance to the Skyline Drive, Skyline Caverns and Andy Guest Shenandoah River State Park, and a short drive from Page County, home of the Luray Caverns. For peace of mind, the South Warren Fire and Rescue Department at Bentonville is less than 5 minutes away.
Related News
There were no results found.