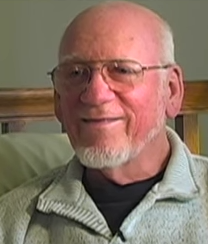 Norm Choiniere
Norm has had a long and distinguished career in art. He was an illustrator in the Greeting Card field for many years before becoming a full time self-employed artist.
While Norm has experimented with several different media, he has concentrated his efforts in watercolor. His paintings come in various sizes. Originals and prints of Choiniere paintings are in both institutional and private collections around the world.
Norm has travelled and painted all over the world. Originally hailing from Rhode Island, Norm now makes his home in Front Royal, Virginia although his paintings can be seen on YouTube and in many locations in the U.S. and abroad.
Norm recently turned 88 years young and he still paints. He has become a Lifetime Member of the Lalo Society and strongly believes in his artwork living on through his association with Lalo.
Nancy Sanders made a short video; view it on youtube.
Works On Exhibit