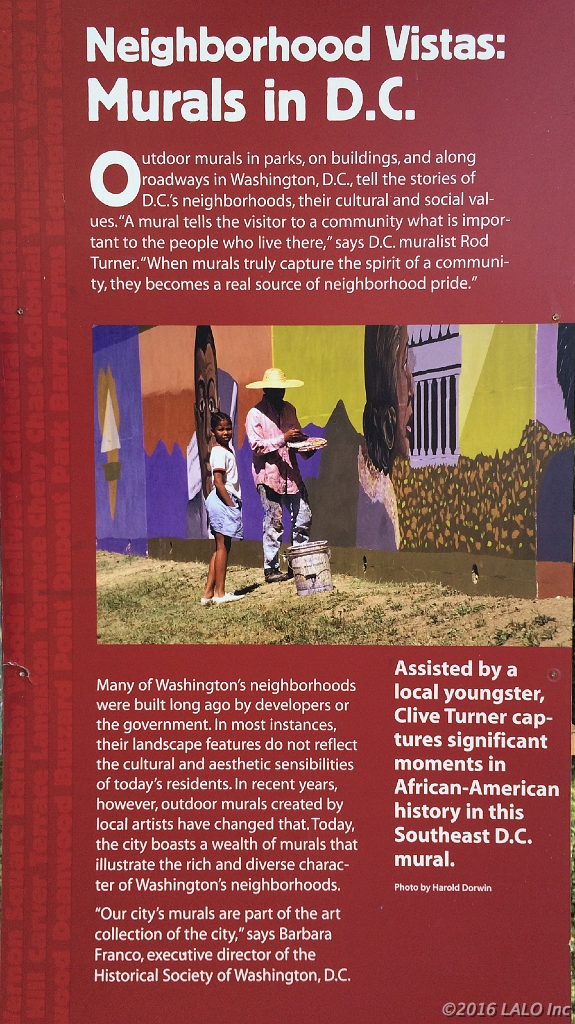 Clive Turner
Clive is a professional artist and teacher based in the Shenandoah Valley of Virginia. Born in Providence, RI, he began drawing and painting as a young child, guided by his father who was also an artist. Then living and working in DC as a young man, he became a well-known face of the DC art scene. He has worked as a professional artist for over 20 years, participating in numerous mural projects and educational programs throughout DC. He has also been awarded several grants from the DC Commission on the Arts and Humanities and has participated in dozens of exhibitions.
Clive uses a wide variety of media in his work including oils, acrylics, watercolor, ink, gouache, graphite and charcoal. His subjects range from pastoral landscapes to biographical illustrations to entire mural walls. His style can be described as realist and expressionist. But he also has surprise messages in his work for the art appreciators to discover. In the words of Lalo?s Chief Curator, Bryane Lickson, ?Clive?s paintings are most alive and are certain to live on in one?s mind and heart?.
Clive has become well-known for his ability to capture a city in constant change, documenting historic sites of revitalization and development throughout Washington, DC and beyond. It is his hope to show the inherent value in these often unnoticed structural and cultural changes.
Several years ago, Clive moved his home and studio to the rural Shenandoah Valley. With the assistance of VECCA, he has created an award winning program called ?Art That Heals? taught through the Shenandoah County Parks and Recreation Department. In addition, to an active life painting, he finds time for private art lessons and raises his family.
In addition to being seen both at Lalo online and in Lalo?s Galleries in Front Royal and Luray, Virginia, his art is owned by many collectors and may be seen occasionally in public venues such as the Strasburg Town Hall.
Works On Exhibit