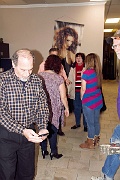 A great group assembled Saturday evening, April 9, 2016, between 4 and 6PM at the Front Royal Studio Bee Gallery in the JENNerations Hair Studio for the first open Art Reception to be held by LALO.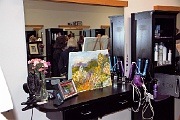 Transformed to an art gallery, the Hair Studio had much room for Art and Food. "It was a very nice evening and I wish to express my appreciation to Jennifer Nicholson, a member of the Lalo Board, for making her business venue a wonderful, centralized location for our first "public" reception," said Bryane Lickson, Founder and Chair of Lalo.
Among the artists who gathered for the event were Walter Mabe, the evening's featured artist; Deb Schneider; Donna Werley;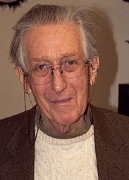 Reed Armstrong;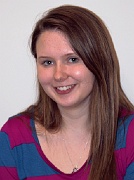 Heather Payne; and Bryane and Chips Lickson. Also attending were a number of collectors and people who wanted to learn about the organization.
"It is gatherings like this, that Let Art Live On", said Charles "Chips" Lickson, Lalo Co-Founder and President. "I look forward to many evenings like this in the future", he added.
In addition to his art being featured at the Reception, Walter Mabe, Vice President – Operations for Lalo, was the chief photographer. His photos of the event can be found here.