Just in time for Christmas, 2016, a major art exhibition and sale opened at the
Blue Wing Frog
on Chester Street in Front Royal. "The food is wonderful," "all natural," "locally sourced products" are some of the comments from Lalo people and customers at the Blue Wing Frog.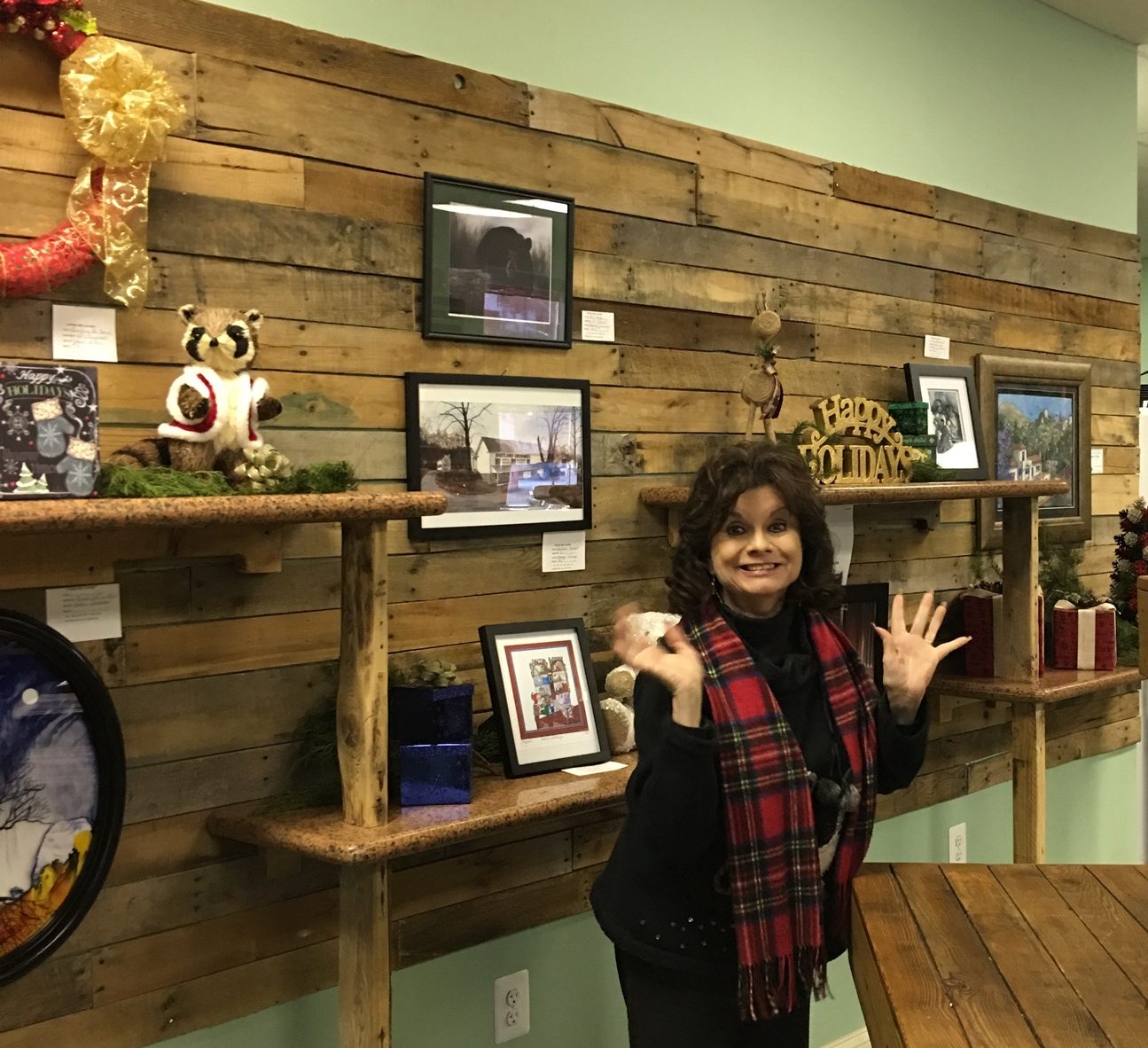 In a comfortable and large setting, the customers and staff of the Blue Wing Frog can now also enjoy the good art produced by Lalo artists. With leadership in décor from Lalo artist and professional designer Deb Schneider, and the help and assistance of Bryane and Chips Lickson supported by new Lalo member and executive assistant Pam Nicholson, the exhibition of some 36 pieces went up on December 20, 2016. Robert Hall and Kelly Sprague, co-principals of the Blue Wing Frog, seemed delighted with the addition of the art to what has to be considered one of the finest eating places in the region.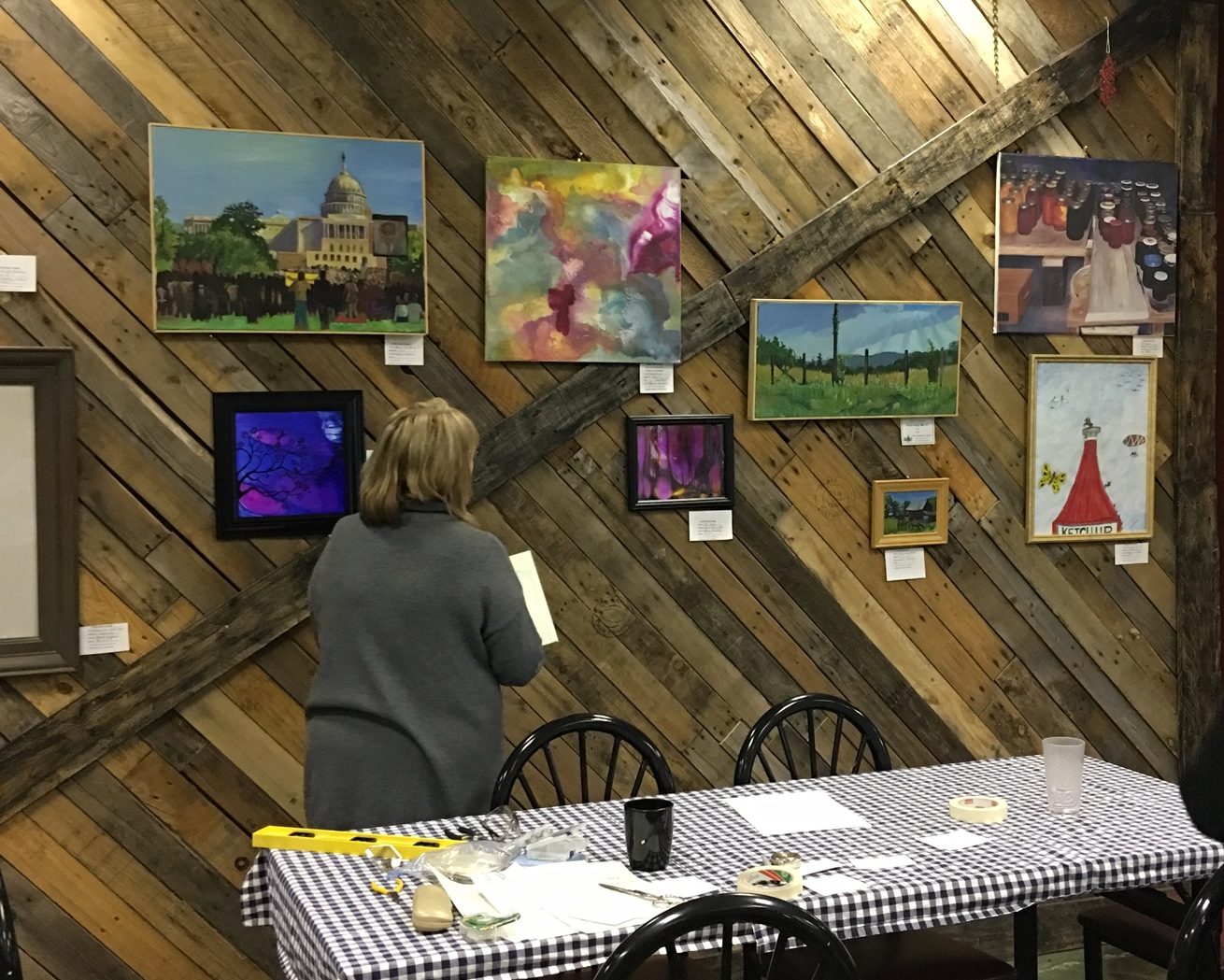 They have both become members and the Blue Wing Frog has signed an affiliate relationship with Lalo earlier in December. "Visitors as well as locals see us as a great source for eat-in or take-out food and baked goods," said Robert Hall. "There is no question about the quality of the food and the BWF's ability to host events, cater parties or picnics or just be a place to relax and eat and drink well," said Kelly Sprague. "For us at Lalo, the Blue Wing Frog is large enough and gets enough people to be a great place to display the works of our members" said Bryane, Lalo Founder.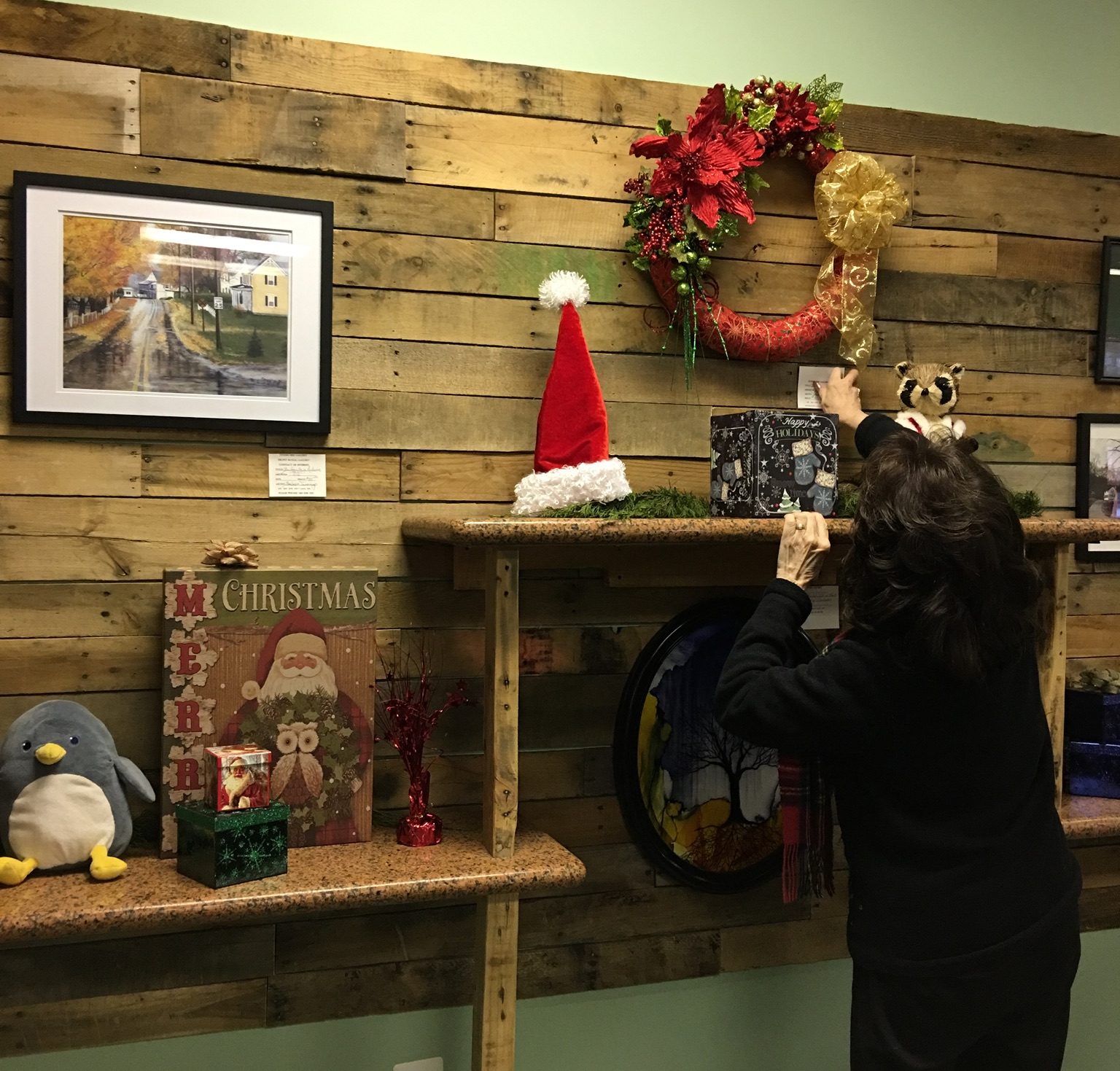 "In fact, this place is now both a Lalo "Studio Bee Gallery" as well as a great restaurant," she added. Bryane also expressed her opinion and the opinions of other Lalo members and artists that the mission of this organization remains to "Let Art Live On". She said, "We are so pleased that our friends at the Blue Wing Frog agree with this philosophy." The sale of an oil painting by a Lalo member artist took place on the first full day of art being installed. "I think this relationship will be very good for both Lalo and the Blue Wing Frog," said Chips Lickson, Lalo President.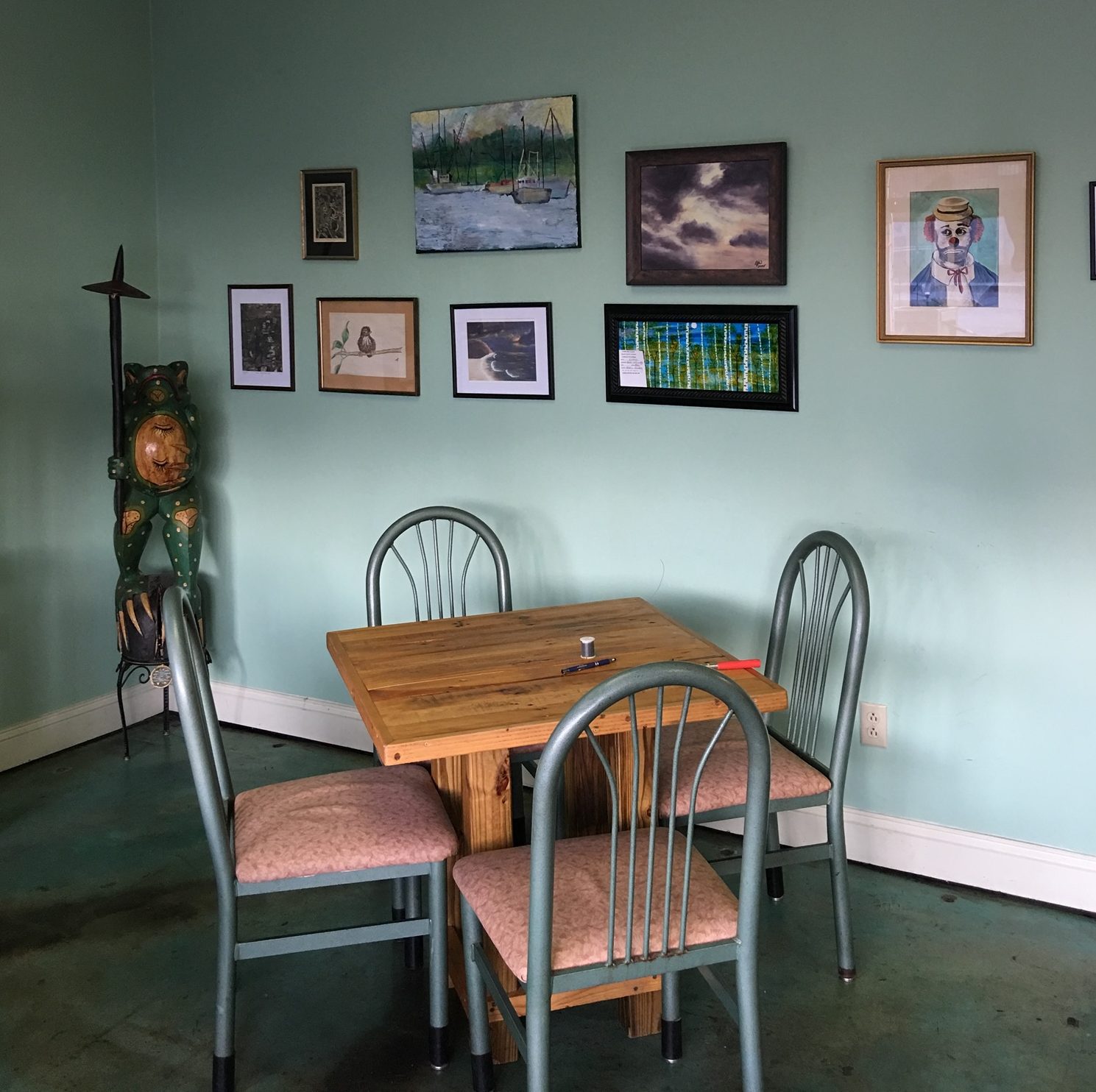 The restaurant and new art venue (Studio Bee Gallery) is located at 219 Chester Street, in Downtown Front Royal. Lalo art is also currently displayed at JENNerations Hair Studio and the Daily Grind in Front Royal, at the Art Gallery at the Warehouse in Luray, Virginia and
online
.