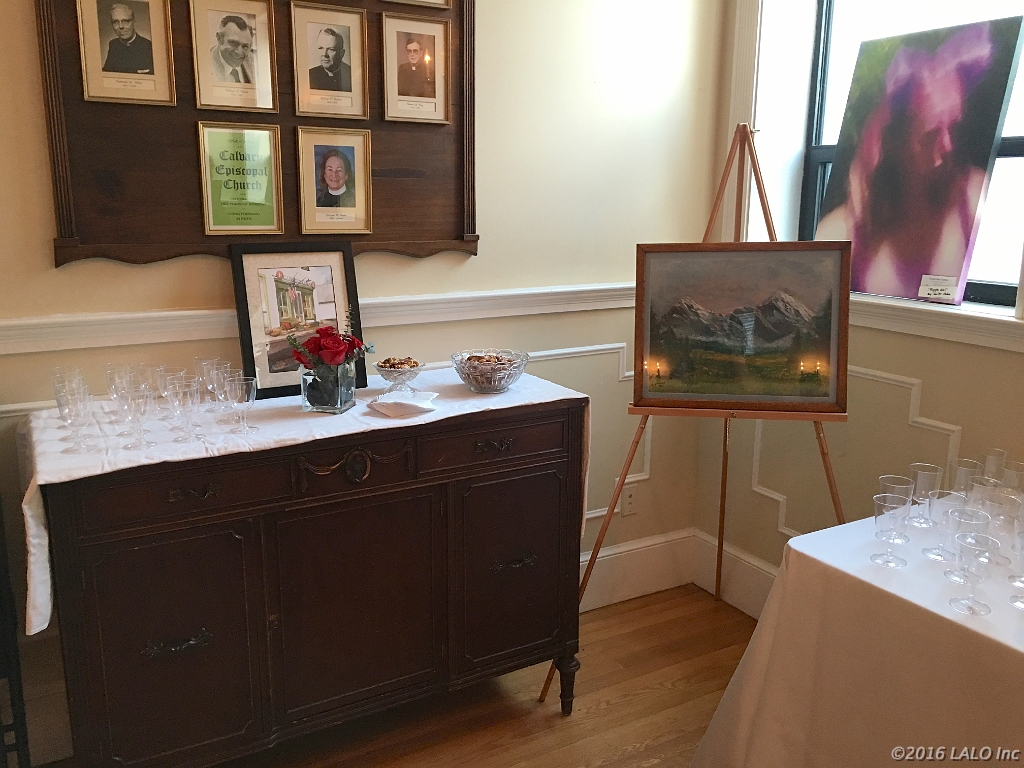 For the late Spring social for members of the Lalo Society, called the Spring Soiree, the Parish Hall of Calvary Episcopal Church in Front Royal was transformed into a true art venue on Saturday evening June 11, 2016.

The hard work of many went into the successful event which was about double the size of the turn-out for the first Lalo Member event last November. Jenn Nicholson, now Vice President of Special Events, in addition to her role as Director and Acting Secretary, was the point person for last Saturday. She got all Lalo managers and directors involved and was helped by new Executive Assistant Kandi Stokes.
Food was varied and delicious, including Jenn's Cheese Fondue,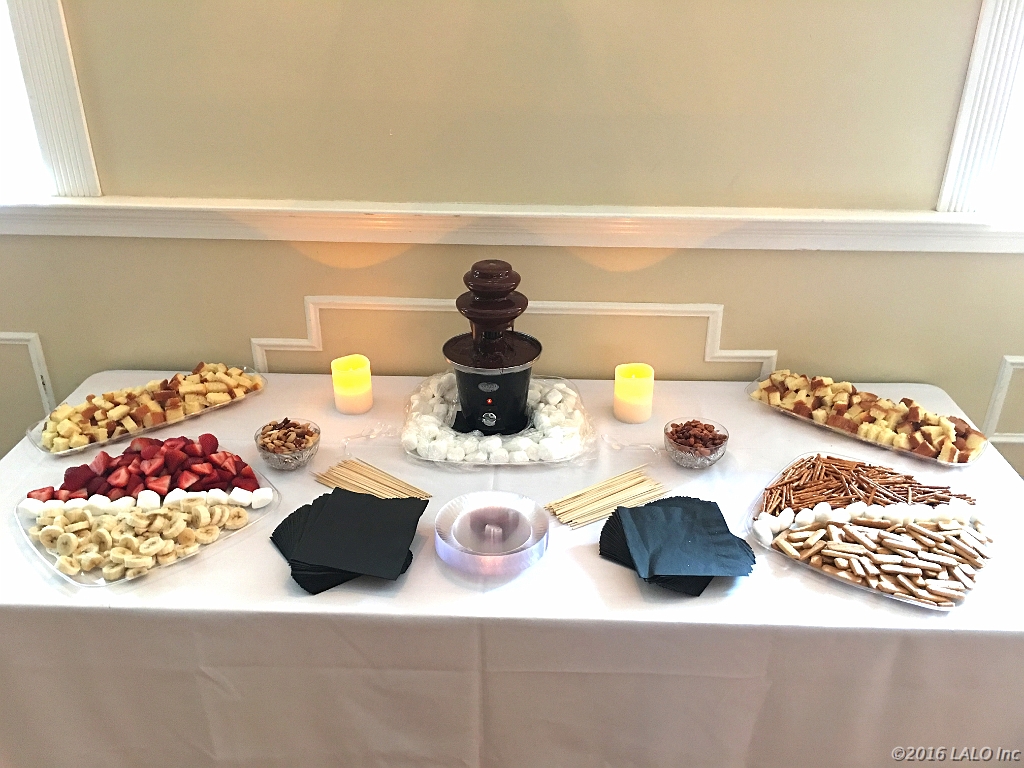 a Chocolate Fountain and tasties which were bountiful. Music was also abundant, including the wonderful piano playing of Keith Traylor,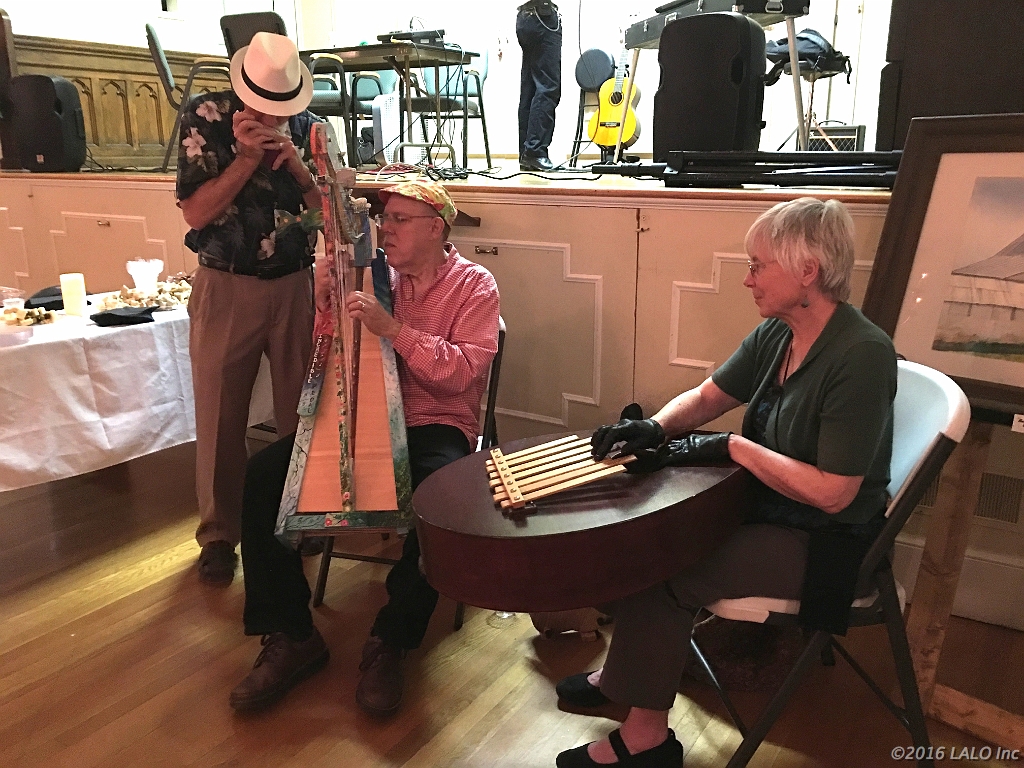 the resonant voice of Steve Adler, the electronic harmonica of Denny Toyy and the melodies of John Kovac at the harp and Judy Floyd on percussion.
"We plan to hold three of these get-togethers per year", said Bryane M. Lickson, the Lalo founder and Chair. "Granted these are "invitation only" events, and I'm proud to say, we've grown considerably since our first gathering last Fall. The attendance last Saturday was close to double that of our first event.", she added.
The Lalo Society is a division of the new Front Royal based Lalo, Inc. "The mission of Lalo has gained momentum ", according to Lalo President Chips Lickson. "Our membership is growing and all of us are committed to Art Living On," he added.
Works of Lalo artists Reed Armstrong, Roxolana Armstrong, Johanna Elik, Barbara Jennings, Angel LaTorre, Bryane Lickson, Charles Lickson, Walter Mabe, Jim Mayes, Deb Schneider, Clive Turner, Janice Vallen, Karen Weinberg, Maxine Weitzner, D.J. Werley and Tom Wible were on display.
"All of us are genuinely happy, that people had a great time and that artists and collectors and supporters mingled so well", said Jenn.
The increase in size of the event "shows the growth of the concept of the Lalo Society", said Walt Mabe, a Lalo artist and Vice President for Operations at Lalo.
The next event for Lalo Society members is coming this Fall. Information on joining in the Lalo Society can be obtained online, by email or by calling 540-636-2515.