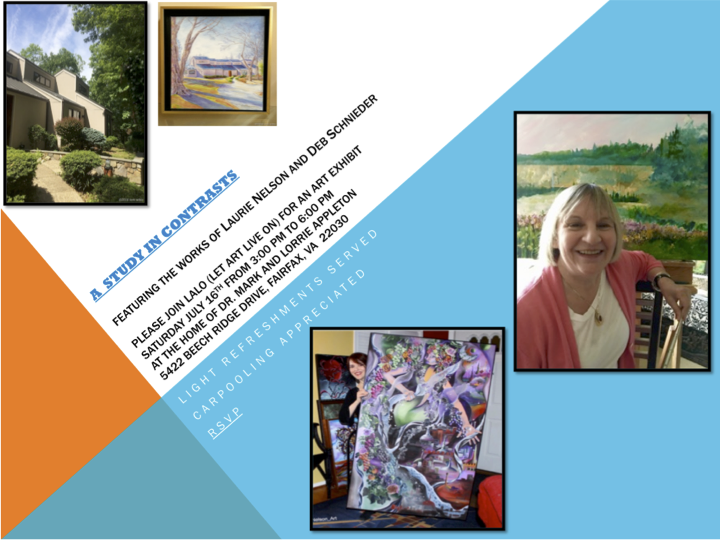 Thanks to the generosity of Lalo Director Dr. Mark Appleton and his wife Lorrie, Lalo has scheduled a "Pop-Up" art show at the Appleton residence in Fairfax on July 16, 2016 from 3PM to 6PM.

Headed by Lalo Vice President of Operations (and member artist) Walter Mabe, the July 16 event is titled "A Study in Contrasts". It will feature member artists Laurie Nelson and Deb Schneider. Both of these accomplished artists have different styles. Also on display will be works by other Lalo artists including Walter Mabe himself, Clive Turner, Karen Weinberg, D.J. Werley and others.
Music for the July 16 event will be provided by Lalo member Keith Traylor. Built in the style of Frank Lloyd Wright, the Appleton home and grounds are ideal for displaying artwork. The art show is by invitation. Lalo members and friends are encouraged to attend. Because parking at the Appleton house is very limited, people are encouraged to carpool as they visit the show.