In a quest for top art and artists in their field, Lalo has reached an understanding with one of the world's great automotive artists, Danny Whitfield, to collaborate for mutual success. Danny has an established following, including automotive art enthusiasts from around the world. He operates from his base in California and ships his art all over the United States and several foreign locations. After many conversations with Lalo President Charles "Chips" Lickson, Danny has decided that he wants to affiliate with Lalo and have his art "live on". He presents Lalo with a great new opportunity in a growing art category.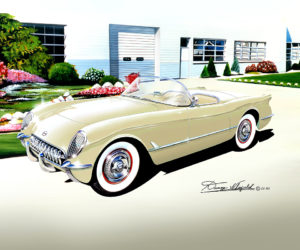 Danny has become a member of the Lalo Society, and has pledged to assist in the organization's growth. For its part, Lalo will promote this great artist's work in the Eastern U.S. from its base in the Shenandoah Valley of Virginia, serving the Middle Atlantic and New England states. Both Danny and Chips see an affiliate relationship as a "win-win" situation for all concerned.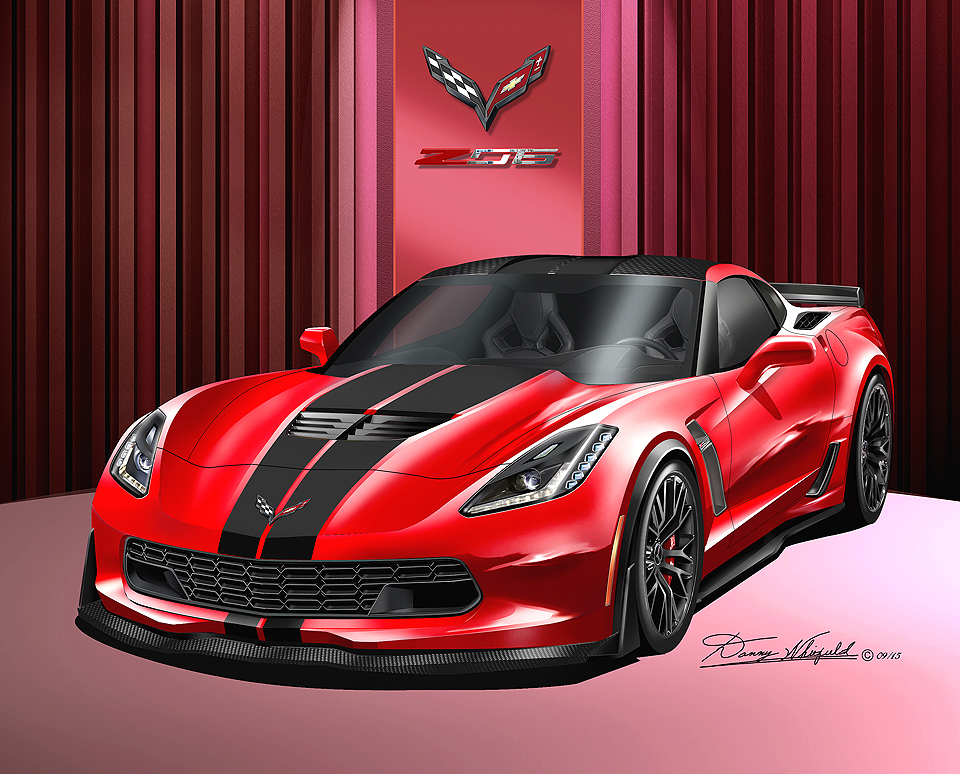 Danny's unique prints, which cover most makes of automobiles, will soon be available by direct link from Lalo's website; they are available now at
DannyWhitfield.com
. Rare original Danny Whitfield pieces will also be available on the Lalo website through the
Studio Bee Gallery
. "The Automotive Art of Danny Whitfield" has also been a boon to certain car dealers on the West Coast. Many people who buy high-end vehicles from these dealers in California also receive a lasting keepsake memory from this outstanding artist.
"We at Lalo are looking forward to the opportunity of bringing the "Keepsake Gift" program to auto dealers, renovators and repair businesses in the East – starting with the Greater Washington D.C. area", said Chips. As he explained it, each customer of these dealers receives a high quality Danny Whitfield print. The artwork can be customized to fit particular vehicles. Each Danny Whitfield art piece placed through this program, with permission of the new car owner and the dealer, will also "live on" at the Lalo website. The artwork itself becomes a treasured memento and the dealer benefits from the advertising opportunity and on-going customer loyalty.
"I am pleased that some of my art fits into the business model of Letting Art Live On," said Danny. He also sees the opportunity to create a greater audience for his own art and artistic capability through Lalo.